Uterine Fibroid & Infertility Treatments in New Jersey
What Are Uterine Fibroids?
Uterine fibroids are growths that develop on the muscular wall of the uterus. Fibroids can cause medical problems for some women, including chronic pain or even fertility struggles. Uterine fibroids are somewhat common, with 20 to 40 percent of women over the age of 35 being affected.
Fibroids can dramatically increase in size during pregnancy. They typically improve after menopause when the level of estrogen, the female hormone that circulates in the blood, decreases dramatically. However, menopausal women who are taking supplemental estrogen (hormone replacement therapy) may not experience relief of symptoms.
At the Vascular Institute at AMI, we are dedicated to offering our patients the most effective and least invasive procedures possible. We are passionate about providing the highest quality of fibroid and infertility treatments to the Brick, Galloway, Vineland and Cape May Court House areas.
Symptoms of Uterine Fibroids
While many fibroids do not lead to discernable symptoms or require treatment, some do based on their size, location, or quantity.
In these cases, fibroids may cause:
Frequent urination
Constipation and bloating
Heavy and prolonged periods
Anemia due to excessive bleeding
Pain in the back, legs, and/or pelvis
Pain during sexual intercourse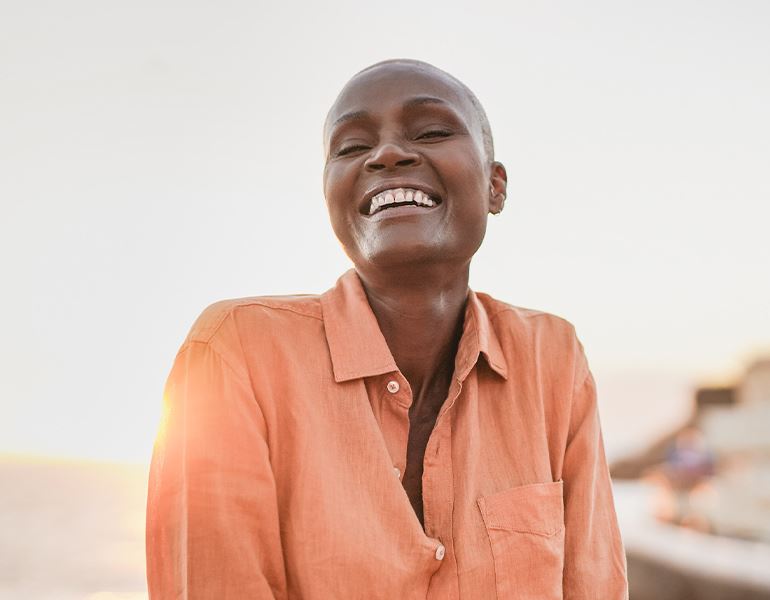 Many women who have fibroids do not have any symptoms. For those who do, the fibroids may need to be treated to reduce symptoms and pain. In the past, treatment usually involved surgery – removing the uterus through a hysterectomy, or removing the fibroids from the uterus through a myomectomy.
While these options are generally effective, they require general anesthesia and lengthy recovery times, and they carry the risk of surgical complications. Many women are not candidates for a myomectomy because of the size, number, or location of their fibroids. Fibroids commonly recur after myomectomy.
Uterine fibroid embolization (UFE), or uterine artery embolization, may be used to treat fibroids. It is a minimally invasive procedure in which the blood flow of the uterus is intentionally reduced, causing the fibroid tumors to shrink. It alleviates or improves fibroid symptoms 90% of the time.
The embolization procedure is performed by making a tiny nick in the skin in the groin or wrist and inserting a tube, known as a catheter. Using X-ray imaging, the catheter is guided through the arterial system and into the arteries supplying the uterus. Tiny particles, the size of grains of sand, are then injected into the arteries to block the blood flow to the uterine fibroid.
Our clinical team performs uterine fibroid embolization in our outpatient facility without the need for hospitalization. Our team will prescribe pain medications and anti-inflammatory drugs following the procedure to treat cramping and pain. Many women resume light activities in a few days and the majority of women are able to return to normal activities within seven to ten days.
Click here to learn why some women are choosing UFE. To watch an animated video detailing UFE treatment, click here.
"I especially owe a debt o f gratitude to Dr. Petruzzi and Dr. Adler for their skills and encouragement. "

- Anonymous

"I'm so grateful to have Dr. Petruzzi and his staff as part of the medical team treating and dealing with my newly diagnosis of PAD. He's very sensitive, respectful, and most of all compassionate. Thanks for all you do ALWAYS! "

- Anonymous

"Dr. Jacinto Camarena is very knowledgeable, and he takes the time to fully answer all your questions and takes the time to explain everything. I highly recommend him. Also, the staff at AMI is great. "

- Anonymous

"It was a COVID-safe environment and the staff was very welcoming and professional. Dr. Watts has a vast knowledge of vascular issues and discusses the value of empirical evidence to support a sound strategy of treatment. His personality is positive, and his analysis is patient-specific. Highly recommend "

- Anonymous

"Dr. Schmidling was very patient and caring. He explained the process every step of the way and I never felt rushed or ignored. Great doctor and support staff! "

- Anonymous

"I saw Dr. Kim at the Brick Office. He was extremely knowledgeable, compassionate, and attentive to my medical issues. He was very patient explaining things to me using pictures and diagrams. Dr. Kim treated me like I was the most important patient he has! I am so happy to be his patient and I feel that I am in competent hands! Thank you, AMI for having ... "

- Anonymous
Your Journey to Better Health Contact Us Today!