IVC Filter Retrieval in New Jersey
What is an IVC Filter?
An IVC filter is a small metal device placed in the vein that carries blood to the heart in order to prevent blood clots formed in the lower body from migrating into the lungs. The filter allows blood to pass, but holds clots in place until the body is able to naturally break them down. If you are experiencing any issues with your IVC filter, our New Jersey endovascular specialists can help.
While IVC filters can be incredibly helpful in specific situations, they can also potentially cause blood clots to form in the lower parts of the body. Additionally, certain types of the filters have been evidenced to degrade over time leading to an increase in overall symptoms and possibly contributing to further medical complications. When this breakdown starts to occur, it is recommended that the filter promptly is removed. Also, if the original risk of clotting that caused the filter to be inserted is no longer present, it is advised the filter is retrieved.
We don't want the solution provided by your filter to become the problem. Schedule a consultation at the Vascular Institute at AMI today to discuss your IVC filter retrieval.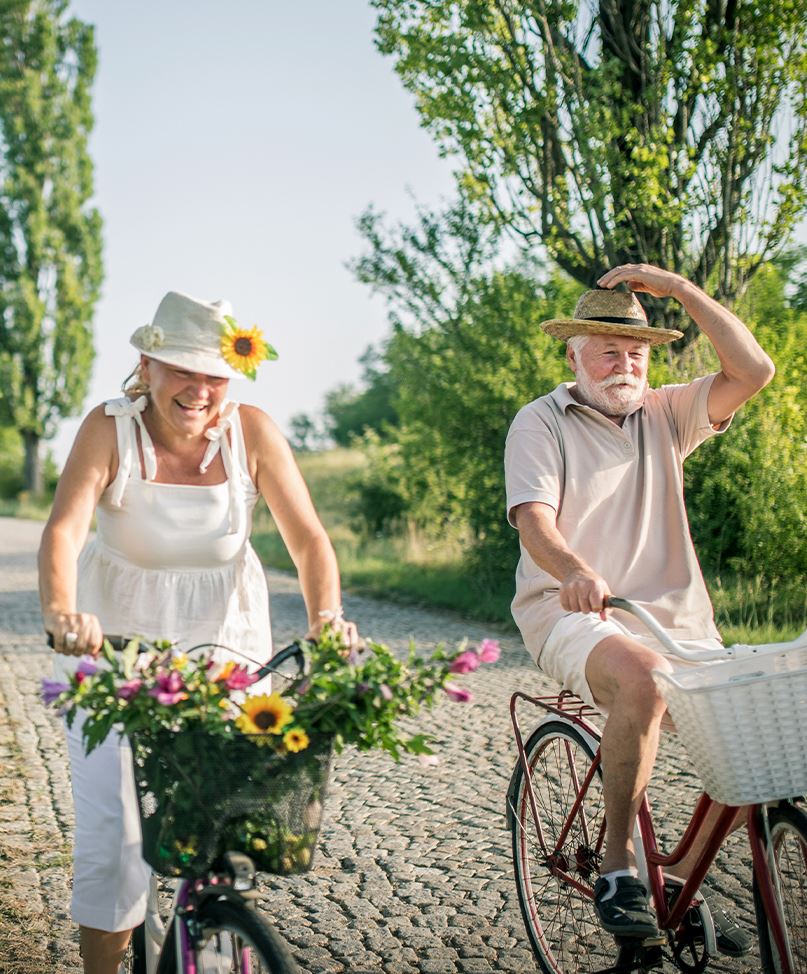 To remove an IVC filter, a tiny catheter is inserted into a vein in the neck and hooked into a small notch on the metal device. It is then gently pulled from its location. The patient is put under a light sedation but is able to return home the same day and resume normal activities as soon as the day after the procedure.
Frequently Asked Questions About IVC Filter Retrieval
Why is IVC filter retrieval necessary?
IVC filter retrieval is necessary because the longer an IVC filter remains in the body, the greater the risk of complications. Complications can include filter migration, filter fracture, filter embolization, and filter-related thrombosis.
When should IVC filter retrieval be performed?
IVC filter retrieval should be performed as soon as possible after the risk of pulmonary embolism has subsided. The ideal time for retrieval depends on the patient's individual risk factors and the type of filter that was implanted.
Speak to One of Our New Jersey IVC Filter Retrieval Experts Today!
There are two types of IVC filters, one that is permanent and one that can be removed. Which type was originally inserted depends on the patient's ability to take blood thinners, among other factors. Speak to a highly qualified member of the team at our Brick, Galloway, Vineland or Cape May Court House branch of the Vascular Institute to better understand the options available to meet your body's needs.
Our team uses our combined 100+ years of experience and skill to help you feel at ease about your IVC filter retrieval. Call our multidisciplinary team of vascular surgeons and vascular interventional radiologists today at (877) 595-9512 or contact us online.
"I especially owe a debt o f gratitude to Dr. Petruzzi and Dr. Adler for their skills and encouragement. "

- Anonymous

"I'm so grateful to have Dr. Petruzzi and his staff as part of the medical team treating and dealing with my newly diagnosis of PAD. He's very sensitive, respectful, and most of all compassionate. Thanks for all you do ALWAYS! "

- Anonymous

"Dr. Jacinto Camarena is very knowledgeable, and he takes the time to fully answer all your questions and takes the time to explain everything. I highly recommend him. Also, the staff at AMI is great. "

- Anonymous

"It was a COVID-safe environment and the staff was very welcoming and professional. Dr. Watts has a vast knowledge of vascular issues and discusses the value of empirical evidence to support a sound strategy of treatment. His personality is positive, and his analysis is patient-specific. Highly recommend "

- Anonymous

"Dr. Schmidling was very patient and caring. He explained the process every step of the way and I never felt rushed or ignored. Great doctor and support staff! "

- Anonymous

"I saw Dr. Kim at the Brick Office. He was extremely knowledgeable, compassionate, and attentive to my medical issues. He was very patient explaining things to me using pictures and diagrams. Dr. Kim treated me like I was the most important patient he has! I am so happy to be his patient and I feel that I am in competent hands! Thank you, AMI for having ... "

- Anonymous
Your Journey to Better Health Contact Us Today!