New Jersey Liver Cancer Treatment & Chemoembolization
Alternative Treatment for Inoperable Liver Cancer
Surgical removal of liver tumor or liver transplantation offers the best chance for a cure. Unfortunately, the majority of liver tumors are inoperable because the tumor may be too large or has grown into major blood vessels or other vital structures. Sometimes, many small tumors are spread throughout the liver, making surgery too risky or impractical. Surgical removal is not possible for more than two-thirds of primary liver cancer patients and 90 percent of patients with secondary liver cancer.
Historically, chemotherapy drugs have been ineffective at curing liver cancer.
Fortunately, The Vascular Institute at AMI offers an alternative way to treat liver cancer. Call us today at (877) 595-9512 or contact us online to learn more about our New Jersey liver cancer treatment and chemoembolization.
Two Types of Liver Cancer
Primary liver Cancer
About 18,500 cases of primary liver cancer are diagnosed each year. The most common form of primary liver cancer is hepatocellular carcinoma (HCC). Primary liver cancer is twice as common in men as in women.
HCC most frequently occurs in those who have a form of liver disease called cirrhosis. Cirrhosis occurs when the liver becomes diseased and develops scarring, usually over a period of years. The liver attempts to repair or regenerate itself. This process can lead to the formation of tumors. In the United States, the most common causes of cirrhosis are alcohol abuse and chronic infection with hepatitis B or C.
Metastatic Liver Cancer
Cancer may spread from any part of the body to the liver. There the cancer cells may grow for months or years before they are detected. One of the most common sources of metastatic liver cancer is from tumors of the colon and rectum. About one in 10 of these patients will have a chance for a cure by having the liver tumors removed surgically.
Patients with other types of cancer also are at risk for liver cancer. The liver serves as a way-station for cancer cells that circulate through the bloodstream. These cells may grow and form tumors in the liver. It is estimated that as many as 70 percent of all people with uncontrolled cancer will eventually develop secondary liver tumors, or metastases.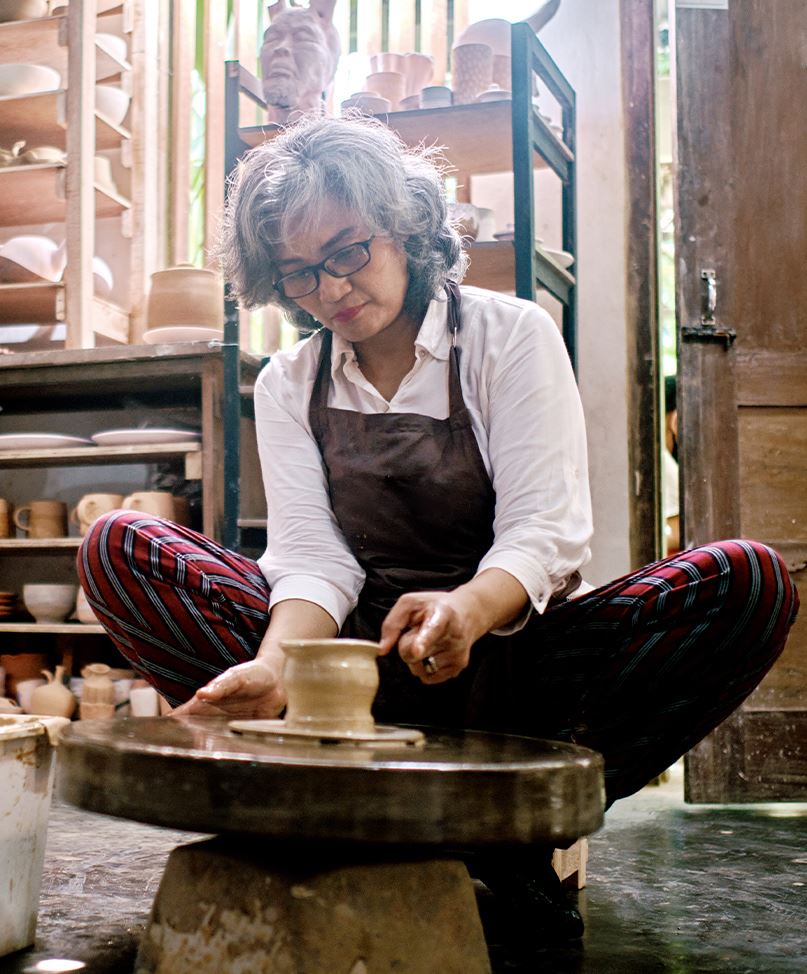 There are a number of tests that can help in the diagnosis of cancer, including blood tests, physical examination and a variety of imaging techniques including X-rays (e.g., chest X-rays and mammograms); computed tomography (CT); magnetic resonance (MRI) and ultrasound. Usually, however, the final diagnosis cannot be made until a biopsy is performed. In a biopsy, a sample of tissue from the tumor or other abnormality is obtained and examined by a pathologist.
Needle Biopsy
Needle biopsy, also called image-guided biopsy, is usually performed using a live-moving X-ray technique (fluoroscopy) computed tomography (CT) or ultrasound to guide the procedure. In many cases, needle biopsies are performed with the aid of equipment that creates a computer-generated image and allows radiologists to see an area inside the body from various angles. This "stereotactic" equipment helps them pinpoint the exact location of the abnormal tissue.
Needle biopsy is typically an outpatient procedure with very infrequent complications; less than 1 percent of patients develop bleeding or infection. In about 90 percent of patients, needle biopsy provides enough tissue for the pathologist to determine the cause of the abnormality.
Advantages of needle biopsy include:
With image guidance, the abnormality can be biopsied while important nearby structures such as blood vessels and vital organs can be seen and avoided.
The patient is spared the pain, scarring and complications associated with open surgery.
Recovery times are usually shorter, and patients can more quickly resume normal activities.
What Is Chemoembolization?
Unlike traditional chemotherapy, which spreads throughout the whole body, chemoembolization is a minimally invasive, targeted treatment. During the chemoembolization procedure, a small catheter is placed to provide chemotherapeutic drugs directly to the liver. In addition to these chemotherapeutic drugs, a blood vessel occluding agent is also injected into the catheter. The result is that the tumor becomes starved of its blood supply due to the occluding agent. Additionally, the tumor receives a concentrated dose of the chemotherapy because it is less diluted than standard intravenous chemotherapy. This two-part treatment is effective at slowing or stopping tumor growth, and, in some cases, even significantly shrinking the tumor.
Call The Vascular Institute at AMI today at (877) 595-9512 to schedule an appointment for further information on our New Jersey liver cancer treatment and chemoembolization.
"I especially owe a debt o f gratitude to Dr. Petruzzi and Dr. Adler for their skills and encouragement. "

- Anonymous

"I'm so grateful to have Dr. Petruzzi and his staff as part of the medical team treating and dealing with my newly diagnosis of PAD. He's very sensitive, respectful, and most of all compassionate. Thanks for all you do ALWAYS! "

- Anonymous

"Dr. Jacinto Camarena is very knowledgeable, and he takes the time to fully answer all your questions and takes the time to explain everything. I highly recommend him. Also, the staff at AMI is great. "

- Anonymous

"It was a COVID-safe environment and the staff was very welcoming and professional. Dr. Watts has a vast knowledge of vascular issues and discusses the value of empirical evidence to support a sound strategy of treatment. His personality is positive, and his analysis is patient-specific. Highly recommend "

- Anonymous

"Dr. Schmidling was very patient and caring. He explained the process every step of the way and I never felt rushed or ignored. Great doctor and support staff! "

- Anonymous

"I saw Dr. Kim at the Brick Office. He was extremely knowledgeable, compassionate, and attentive to my medical issues. He was very patient explaining things to me using pictures and diagrams. Dr. Kim treated me like I was the most important patient he has! I am so happy to be his patient and I feel that I am in competent hands! Thank you, AMI for having ... "

- Anonymous
Your Journey to Better Health Contact Us Today!